India's #1 Bulk SMS Service Provider for Businesses
OTP Service for Businesses
Authenticate and verify your users using SMS OTP and Voice OTP services
SMS Price according quantity - See SMS Pricing
OTP service is the easiest way of verifying user information and authenticating online transactions. Used by businesses to boost data security and prevent phishing attacks, an OTP service provider ensures timely delivery of OTPs to the right customers via SMSes and voice calls.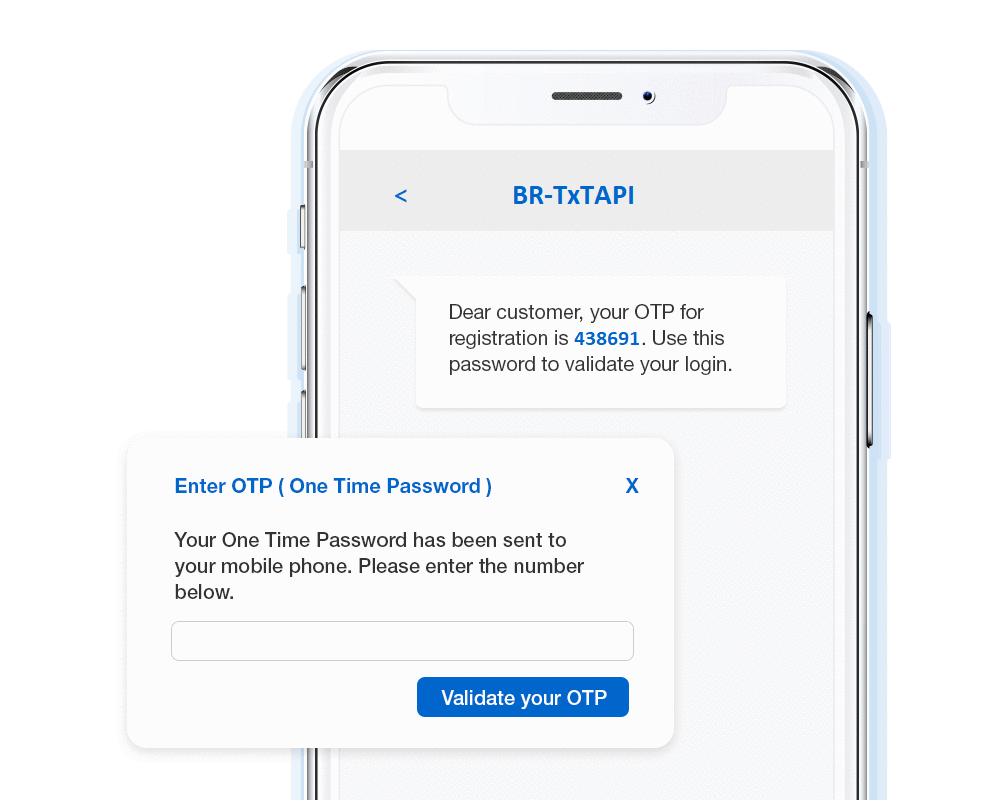 No Delay
Don't keep a customer waiting for any more than 8 seconds. Our OTP service ensures timely delivery.
99.9%* times your OTP will be delivered. For the remaining 0.1% times, when you request voice call, we bear the price.
How can businesses use OTP verification
Authentication
Registrations with OTP verification. Add an extra layer of security to your website and apps, without increasing the complexity for users.
Transaction Authentication
Keep all transactions safe and sound. Add an additional fold of security with OTP verification to complete a transaction securely.
Authorization
Be it account activation or deletion, use OTP verification to be sure that your customer data remains secure.
Prevention of spam
Instant verification allows you to stop spam registrations and avoid fake users from signing on.
Resetting password
Instead of sending codes or links via email, use the OTP service to verify users before password resets.
Passwordless logins
Users do not have to remember passwords and can simply be verified using OTP every time they log in.